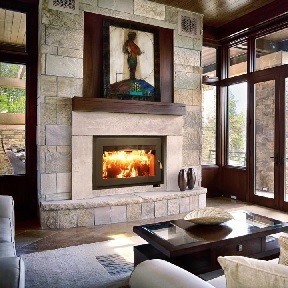 RSF
RSF Wood Burning Fireplaces, a division of ICC, is one of North American's largest manufacturers of clean burning, high efficiency fireplaces. They perform like woodstoves, but still provide the aesthetic appeal of a fireplace. You can heat the basement from the living room. Because of RSF's built-in nature they can be configured with ductwork and fans to move heat to other rooms.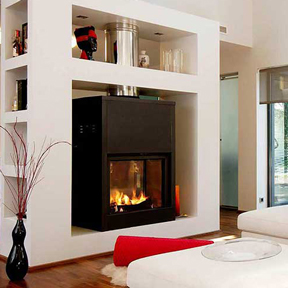 STUV
Stûv, fireplaces are available in many shapes and sizes. The clean lines and low profile (1-1/2") of trim allow your imagination free reign when designing your fireplace. With low emissions, heat circulation grills and retractable doors, Stûv, fireplaces are sure to be a perfect fit in your home.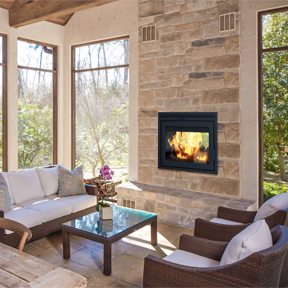 SUPREME
Supreme Fireplaces Inc. is a Canadian manufacturer, in business since 1981. Their products are unique with an interior composed completely of stainless steel, allowing for a quicker transfer of heat. Supreme offers an award winning line up of wood burning products with the ability to heat large areas.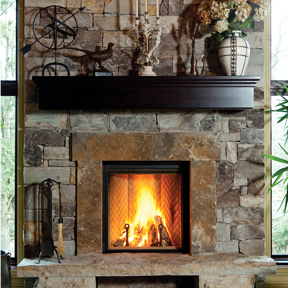 RENAISSANCE RUMFORD
Renaissance Fireplaces™ manufactures the award winning Renaissance Rumford™. Open hearth wood fireplace design offers advantages over a traditional open fireplace. The hideaway guillotine door allows you to enjoy your fireplace without altering your view of the flames. Enjoy the ambiance of an open fire and the peace of mind that comes with very low emissions.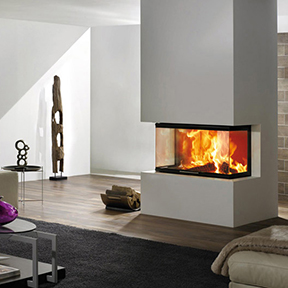 SPARTHERM
Spartherm is the largest manufacture of wood fireplaces and stoves in Europe. They supply modern, durable fireplaces, featuring winning technology and design. They rely on their know-how and instinctive feel when making fireplaces because – after all – they are the heart of the fireplace. Not only do they have a great choice of different models, their fireplaces are also impressive in terms of what's inside!