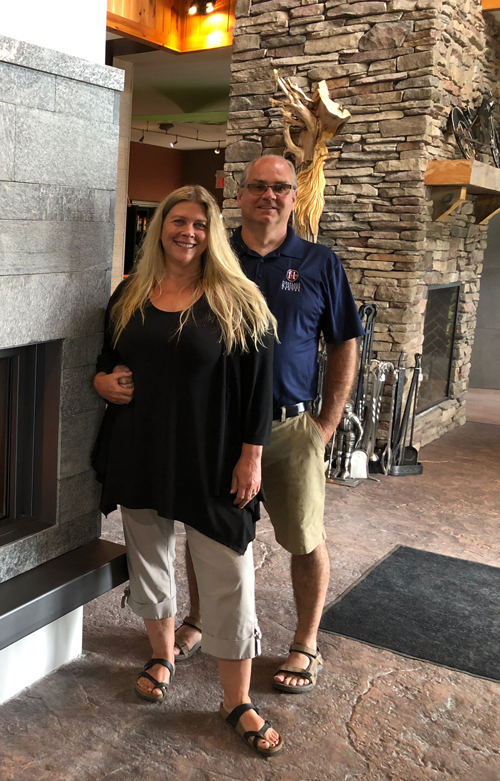 A BIT ABOUT US
We started in the fireplace industry over 25 years ago with Jack, Leslie, Jay and Shelley. When Jack and Leslie retired, Jay and Shelley happily took over the family business and made it their own. In 2003, Fireplace and Leisure Centre was born, with a name change and beautiful new 5000 sq. ft. facility.

Our showroom presents over 60 units – many with finished hearth displays and burning capability. Our team takes pride in the work we do, helping you make your fireplace dreams become reality!

We believe in guiding our customers through experience and expertise to choosing the products that best suit their needs and wants. Years of experience have enabled us to choose the best manufacturers, distributors and products. Products that we not only trust in your home, but in our homes as well.